Implementing Business Solutions That Work

One of the key complaints we hear about consultants is that their solutions are so general that they rarely have an immediate or lasting effect on the business. This sentiment has always disheartened us when speaking to a business owner who we know we can help; which, by the way, is most. Individual Advantages only gets paid for results, we guarantee that our solutions work, or we don't want to be paid; period. Below are the key business solutions that we resolve, click on the links to learn more and engage with us personally.


---
Client Solutions #1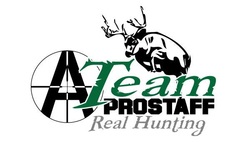 A Team Prostaff contacted us to create an image for their company. Today, A Team Prostaff is featured on the Sportsman's Channel with their show; In Pursuit of Legends. We are proud of A Team Prostaff and all our clients that pursue their dreams.





---
Efficient Business Operations

Are your business operations what you want them to be? Sometimes the issues are clear; you can identify the reason your business is not running correctly but you don't know how to make a change that will last, or without causing additional problems. Other times you just have a feeling that your company is not performing like it should be, but you're not exactly sure what is causing the feeling or what to do about the issue. IA can help to quickly identify issues and create resolutions that are cost effective, efficient, and will work in your organization.

---

Train for Your Success

We could not claim to be a successful company if we were not great teachers. We take a mentorship approach towards consulting and back that up with a very detailed training program. We teach lifelong lessons about running a business the right way. Not only do we provide the tools, we provide the guidance and knowledge to create future mentors that will only solidify the foundation of our clients businesses and those of the companies lucky enough to hire one of our trainees.

---
Start Your New Business

Do you want to start a business? We have helped hundreds of people begin to live their dream of running their own business. Not only do we help you begin, but we also provide you with the tools to be successful from day one. When you engage with us you don't just get a company name and logo, you get a partner that has worked with thousands of companies around the world and a plan that will make sure your business opens the first day; ready to take on your new customers, and keep them, while ensuring that your entire organization will continue to run efficiently in the right direction.

---

Grow Your Business

Growing your business can be a scary thing for many people. Many business owners don't understand the complexity of growth. They may find themselves wondering "do I have the infrastructure, financing, supply chain or time to add customers, products, and services? What happens to my organization when I grow 10%, 25% or 100% or more?" We understand growth and know how to prepare for it.

---
Transition Your Business

While making your operations efficient, helping our clients start up their business and grow are all transitions. We define transition as: a decision to change the overall leadership or personality of part or the entire organization. Transitions occur with mergers or acquisitions and we are extremely good at melding organizations together. Another key transition is passing on a company to a relative, business partner, employee, or new owner; this is an event that can have a dramatic negative affect if not done correctly from day one.

---

Rescue Your Business

If your business is in trouble, we may be able to help you. If your business is in a position to be saved, we will do it. Our approach towards business operations and experience with rebuilding and guiding a struggling company helps to not only turn around difficult times, but to establish a plan where success becomes something that is carried out every day. Our rescue program creates a viable, long-term business if applied to a business with potential.

---